Even though Billy Joel doesn't admit it, it seems that he's reasonably pissed off with Elton John's comments about his stint in rehab. According to Elton John, Billy Joel only experienced "rehab lite", however, the singer had this to say about such comments: "I've enjoyed our relationship too much to let something as random as these comments change my affection for him. Elton is just being Elton." There sure sounds like there's some anger in there somewhere… still, it's not like it's uncalled for. Elton John seems to be pretty condescending when it comes to getting over substance abuse. Billy Joel is in full rights to be pissed off.
The singer recently spoke in an interview about his old problems with drugs and alcohol. That was about twenty years ago, but it seems that Elton John still had something to say about all of his previous misadventures: "I've had a great career, but fucked up my private life doing drugs. I'm too old for regrets: everything that happened was for a reason – even the bad times. The trials and tribulations were my fault. I've managed to transcend the bad stuff." You could actually swear that Elton John is a man with a realistic grasp on temporal causality… until he starts mentioning that everything happens for a reason. Surely the Universe has a plan for everyone… it's not just some reunion of purely arbitrary actions and events.
Cyndi Lauper's True Colors Fund has launched the Give a Damn Campaign and has released a new PSA focusing on hate crimes based on sexual orientation and gender identity. Ricky Martin, Elton John, Idina Menzel, Wanda Sykes and Rachael Harris speak out about the need to bring an end to gay bullying and other senseless acts of violence and intimidation. If you must know, hate crimes take place in the US approximately every hour of every single day. In 2008, 7,783 incidents of hate crimes were reported to the FBI. 1 of 6 were committed on the basis of sexual orientation. We must put a stop to this!
Video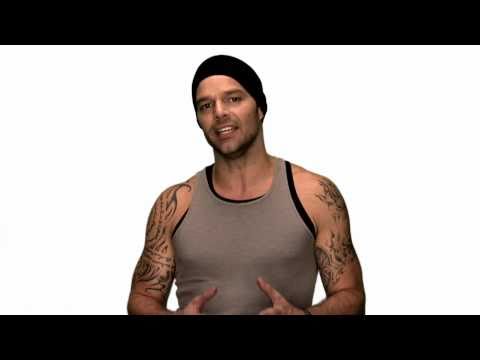 Wouldn't it be cool if Elton John did something really special at the Grammys this year? Well, wish on it no more! The singer already has plans of doing a duet with Lady GaGa at the awards ceremony. This is what a source said about Elton John's plans: : "Elton and Lady GaGa on the same stage is sure to create fireworks, it could be one of the most memorable Grammy performances of all time." Surely someone will think of topping it off… maybe Simon Cowell will bring along the shock-troupe he managed to gather up these past weeks next year. Strange that there was no mention of Elton John participating on the Earl of Exigency's masterpiece single… could all not be well?
Elton John's partner David Furnish has revealed he felt like Julia Roberts in Pretty Woman during their first date.
The 47-year-old said that during his first weekend with the 62-year-old music legend, he felt 'overwhelmed'.
Furnish said: "The first weekend together, we went to Paris and I was totally overwhelmed. He took me to the Versace boutique. I felt like Julia Roberts in Pretty Woman.
"I remember standing in the changing room and there were assistants running around me with shirts, jackets, coats and blazers.
"I always collected fashion within my own means, but there is the Elton level, which is totally different!"
Elizabeth Hurley gave an update on Elton John's condition when she said he was doing well and would be out of hospital in a few days.
Sir Elton has been hospitalised at a private London facility for E.coli and influenza, it emerged at the weekend. He cancelled a string of shows and his civil spouse David Furnish indicated he would be home in a matter of days.
However, there has been no update on his condition or report of his discharge. Hurley early this week said: "He's great, I spoke to David Furnish, his partner, today, and he's doing great. I think he'll be out of hospital in a few days."
Hurley regards Sir Elton as one of her best friends. The superstar gave her away at her wedding to businessman Arun Nayar in 2007. But she said of learning of his illness: "I've been worried sick, but he's absolutely fine, he's as strong as an ox and fighting everything off. Everyone loves him and he's one of my best friends in the world."
Sir Elton postponed shows in England, Ireland, Seattle and Portland. A message posted to his website reads: "All patrons who have purchased tickets for the Face 2 Face concerts on Wednesday, November 4th, and Saturday, November 7th at the Key Arena, Seattle and on Tuesday, November 10th at Rose Garden Arena, Portland are being asked to hold on to their tickets until more information is available regarding the proposed rescheduled engagement … Organisers of the events are working to establish new dates."
Source: Splash News
The cracks in Katie Price and Peter Andre's marriage were already showing back at the Oscars in February.
After an argument with Katie before the awards, Peter said: "We had a big kind of row and then we had a discussion with the management and they said, 'so what exactly is your problem?' and she goes, 'it's Pete, he makes filming impossible.'
"I love filming but I just don't like filming with Pete.'
"I know occasionally we disagree on things, I understand, but flipping hell, blaming me for her moody TV appearance, I've heard it all."
He added: "We argue all the time on and off but when I love that girl, I love her incredibly.
"When I'm not happy, I'm very not happy – but when she's good, she's the best."
Their ITV2 series Katie & Peter: Stateside has been following the couple moving to the US and has documented their tumultuous relationship over the last few months.
The latest episode showed the couple as they prepared for the Oscars in LA.
On the way to Elton John's exclusive Oscar party they were already bickering in the car.
Peter said: "Kate I can't tell you how stressed I am and I never get stressed.
"I'm panicking because I look a bit of a mess."
But Katie was more concerned Victoria Beckham: "If I saw her I would just go up to her and go, 'look, I haven't got a problem with you at all.' Oh whatever."
Speaking after the Oscars, she said: "Before we went in, we were walking and we saw Victoria Beckham and she sort of looked at me and I sort of looked at her in a strange way.
"I don't know who she was with and then went the complete opposite way.
"But she had the perfect opportunity for us to walk past and go 'hi' but it didn't happen."
Source: Splash News
---
The singer has recently revealed that fact that Elton John played a big part in getting him off of the bad stuff. Eminem related how Elton John helped him out during the tough spots: "I talk to Elton a lot. We became friends and I talk to him about things, career wise. And he had a substance abuse problem in the past. So when I first wanted to get sober, I called him and spoke to him about it because, he's somebody who's in the business and can identify and relate to the lifestyle. Me and him have had similar lives and stuff. So I reached out to him and told him, 'Look, I'm going through a problem and I need your advice.'" This certainly explains a lot. Eminem's new eating habits, the gun thing, the dedication to his music… it seems he has finally found the way. Now all Eminem has to do is stick to it… should be a piece of cake, right?