Even though some people in Malawi can go on living as if nothing ever happened after Madonna cancelled her plans to build a school there, some of the workers from the project aren't really happy about not getting paid the wages they were owed. So these workers have decided to sue Madonna. This is what their lawyer had to say about suing Madonna: "Their employment was terminated by the trustees of Raising Malawi Academy for Girls ostensibly following the change of plan not to build the school as planned. My clients are also being forced to sign a discriminatory termination agreement before they are paid their benefits. We are claiming unpaid salary and benefits. The workers live here. The court will decide. It's not our policy to comment further." Since it's just the salary of a few workers, Madonna is probably not going to get too cheap on them right now and deny them their due rights.
It looks like one of Madonna's more fervent admirers was recently caught in the completely innocent process of trying to express his adulation for the singer in a much more material way. It seems that Madonna's security detail recently detained twenty-nine year old Grzegorz Matlok while he was in the process of basking in the presence of some of the singer's material possessions in her London home. Still it's pretty unfair to the poor man… after all, take a look at his name: he could be Madonna's cult leader with a name like that. Maybe she will eventually find it in her very warm and big heart to forgive the poor man.
Unfortunately it's the hotel people who have to suffer for it. It seems that while staying at the Soho Hotel in Berlin recently, Madonna demanded that the hotel renovate the room which she was to be occupying in addition to a few other rather disturbing demands. This is what a source related about Madonna's more recent needs: "Madonna doesn't like to sleep where other people have slept. She needs all new things – a new bed, fresh paint, new lights. So we renovated the whole room. We have never had a request like this before. We also had to provide 50 bottles of Kabbalah water for Madonna and her entourage. And when she eventually turned up, she brought loads of security, who demanded other people left any other part of the hotel that she wished to enter." It just doesn't seem to be worth it to house celebrities anymore, especially celebrities like Madonna who apparently think themselves some sort of earthly manifestation of a deity. That time in Malawi sure seems to have done a number on her.
The rumors about the singer being in a new relationship, this time with her choreographer Brahim Rachiki, seem to be true. The one that confirmed them was none other than Brahim Rachiki's mother. This is what she said about her son and Madonna: "My mouth fell open when I realized that my son was Madonna's new boyfriend. It's something I'm still trying to come to terms with. Madonna was already a big star when I was a schoolgirl, let alone when Brahim was growing up. The whole situation is very strange indeed – surreal even." Well, she probably needn't worry about it too much, Madonna seems to go through boyfriends pretty quickly lately.
Madonna is not even close to retiring, on the contrary, the artist is planning an impressive tour for next autumn, announced The Mirror. It seems that Madonna is not tired after her recent "Sticky and Sweet" tour. In spite of the rumors saying that Madonna will take a two year break, she is already preparing for her next tour. The new tour does not have a name yet, but it is part of the contract Madonna signed with Live Nation, and it is expected to generate a 100 million dollar income.
After openly protesting against the arrest of a gay couple in her blessed state of Malawi and then getting actively involved in the whole thing, it seems Madonna has actually managed to turn things around and get the two released. After the joyous event, this is what Madonna posted on her blog: "I have always believed love conquers all—yesterday I got to see it in action. In the last week over 30,000 of you added your name to mine calling for the release of Steven Monjeza and Tiwonge Chimbalangal—the Malawi couple sentenced to 14 years hard labor for the "crime" of homosexuality. With incredible joy, I am writing to share with you that Malawi President Bingu wa Mutharika has ordered their release." Of course he did… after all, anything for the grand goddess. But it's good that the people of Malawi have such a kind and considering deity.
In case you missed it, Lady Gaga made her SNL debut! Besides performing "Paparazzi" and a "Poker Face" / "LoveGame" / "Bad Romance" medley, she was featured in two sketches with Andy Samberg, Kenan Thompson, and surprise guest Madonna! Check out all of Lady Gaga's show-stealing moments below!
"Paparazzi" Live on SNL:

"Poker Face/LoveGame/Bad Romance Medley" Live on SNL:

Lady Gaga & Madonna Catfight Sketch:

Bubble Suit Sketch:

Check out the new TV spot for Madonna's Celebration CD. The Queen of Pop's Ultimate Hits Collection is due out next week on September 29th and features digitally remastered versions of "34 songs that changed the world" plus 2 brand new tracks. The release will also be available as a single CD as well as a Premium Version which will include the Celebration Video Collection DVD.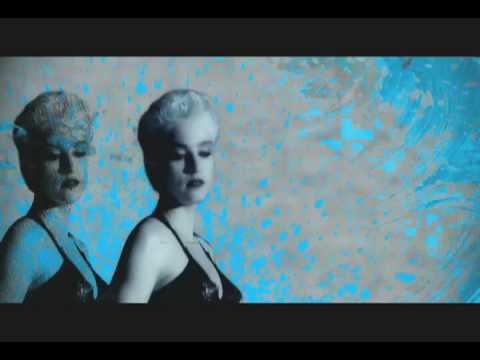 Watch a new version of Madonna's "Celebration" featuring real fans! The video was shot on location in Barcelona and Milan during the Sticky and Sweet Tour 2009, and also features Madonna's teen daughter Lourdes giving homage to her mother's classic "Like A Virgin" video. "Celebration" is the title track from the Queen of Pop's forthcoming greatest hits compilation due out on September 29th.
Want to become a part of Madonna history? Dress up in your favorite Madonna looks, film your own version of the video, and enter the "Celebration" video contest. Simply upload the video to Myspace and email the entry to madonnnacontest@warnerreprise.com by Sunday, September 27th. The best ones will be featured on Madonna.com and Myspace.com.
Madonna – Celebration
http://myspacetv.com/index.cfm?fuseaction=vids.individual&videoid=63213039
Susan Boyle will allegedly be covering a Madonna song on her upcoming debut album. The song 'You'll See' supposedly holds some very special meaning for the Britain's Got Talent singer as it was the song she would use in her auditions prior to her success. A source said "Susan chose it herself – it's a song she has loved for years…She sang it at auditions for TV shows and music contests when she used to be cruelly turned away by people At the end, when she was sometimes reduced to tears, she used to say, 'You'll See'. And she's proof she can do it now as one of the most famous women in the world."