Hollywood star Megan Fox and her husband Brian Austin Green have both had a change of heart when it comes to their tattoos. The 25-year-old is currently in the process of removing a Marilyn Monroe inking from her forearm because she no longer feels the blonde bombshell is a good influence. The Friends with Kids actress told Amica magazine: "She was a negative person, she was disturbed, bipolar. I do not want to attract this kind of negative energy in my life." Now Megan's revealed that Brian, 38, has also decided to lose a little ink. She told Access Hollywood: "Brian is removing some tattoos also." Fox added: "I just feel like her life was surrounded and shrouded in so much mystery and tragedy and she was troubled and there is negativity with her life and with her death. "I just feel like there are better things to have inked on your body than someone who suffered so much, so in getting older, I just decided that is something I wanted to get rid of."
Source: Splash News
Official video of Eminem ft. Rihanna wit a song Love The Way You Lie
Megan Fox is real dive in this video
Eminem Ft. Rihanna – Love The Way You Lie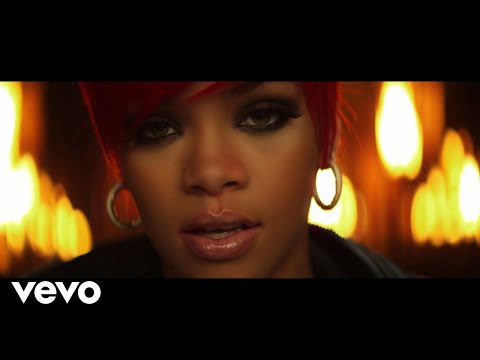 Hollywood legend Raquel Welch has reportedly claimed that Jessica Alba and Megan Fox get no respect from the film studios for their movie roles.
The 69-year-old actress made her comments in an interview with the Los Angeles Times, in which she praised the old Hollywood studio system, when actors were given contracts with top studios such as Warner Bros, MGM and 20th Century Fox.
She said: "I wasn't working in the time of the studio system, where there were plenty of parts to do and parts that were appropriate for you – not parts from left-field where you had to somehow figure out, 'How I am going to do this'.
"They do that now with Jessica Alba sometimes and Megan Fox and they get no respect."
Welch is currently promoting her autobiography, Raquel: Beyond The Cleavage, and revealed that she is resigned to being seen as a sex symbol.
She said: "I am not a fool. I realised when I came along I wasn't Meryl Streep who had been put into a bikini. I was somebody that got rocketed into the spotlight and superstardom overnight.
"I knew this was going to give me an opportunity and I should make the best of it. I think that I managed to do that, but it was not easy."
Despite being married four times the mother-of-two said that she didn't want to write a salacious tell-all book.
She said: "You don't have to do just some dirty-laundry book. I wanted to speak about the unspeakable, like menopause.
"What we really don't need to talk about much has to do with plain old sex…"
Source: Splash News
Megan Fox has promised to accept the rose of a sweet boy – one she brushed right past in a London crowd.
Red-carpet images of Fox at the London premiere of Transformers: Revenge of the Fallen showed Fox almost pushing past the flower put forth by the outstretched arm of a boy.
"If you know his name, I'll send him a personal apology," the actress reportedly said of the incident. "I feel so sad for him. That's so terrible, that kills me."
Fox, FHM's sexiest woman in the world for two years running, went to further lengths to explain.
"(A), I did not know that was a child, and (B), what you don't see in that picture is there are like 80 million people everywhere.
"It's dark, all I see is flashes."
She lamented: "I didn't know that was happening and it breaks my heart… I'm sorry, sweet boy. I would never do that to you and I would gladly accept your rose if I see you again."
Source: Splash News

---
Megan Fox has revealed she's on a major health kick to improve her body.
The actress said she's only ever exercised once a week before now – and insists her super fit physique in the latest Transformers movie is nothing out of the ordinary.
Fox, 23, told the Insider: "I'm a big sugar addict and junk food addict and just recently started trying to be a really healthy-type human being. My bodyweight and muscle tone fluctuate constantly. I wasn't super ripped or in shape in that movie [Transformers]. I just started working out now so I'm getting better."
Fox is dating former Beverly Hills 90210 star Brian Austin Green, and said she's cool with the hype surrounding her love life.
"I'm a young girl and people want to know who I'm dating and why I'm dating who I'm dating," she said. "I think that fascination exists with everyone who is in this industry, it's not specific to me."
Source: Splash News

---