Watch the official video for Sheryl Crow's new single called "Sign Your Name", the second cut to be lifted from the Sheryl Crow 's album called "100 Miles from Memphis" Justin Timberlake is in this song which was btw, originally sang by Terence Trent D'Arby
Sheryl Crow – Sign Your Name – Official Video – feat. Justin Timberlake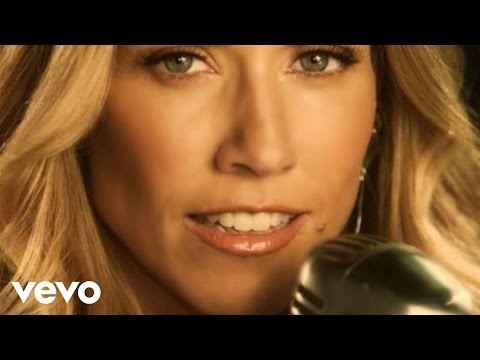 Sheryl Crow opened her own center for prevention and diagnosis of breast cancer, after she struggled for years with this disease. Sheryl Crow Imaging Center is located in Los Angeles and is provided with latest equipment to treat cancer. "I am ready to inform and encourage millions of U.S. women, aged over 40 years, to make their annual mammogram. Timely detection of breast cancer is a huge chance for survival for a woman," said Sheryl Crow. Four years ago, she was diagnosed with breast cancer after an annual check up. She underwent several operations and radiation therapy to heal, taking the decision to help other women who are affected by this disease.
This summer we can relax to a new video from Sheryl Crow. The video we are talking about is for the song "Summer Day". Just like the name of the song says, the video shows Sheryl Crow preparing a surprise-concert in a par, together with her band. Sheryl wrote on her website: "My friend, Keith Megna, made a great video for us – he was inspired by a beautiful day in Central Park". The song Summer Day is the first single from Sheryl Crow's seventh album, "100 Miles From Memphis". The album will be released on the 20th of July in the United States.
Sheryl and Lance broke up in 2006. Just a year after, Sheryl adopted a son, Wyatt. This break-up was very hard on Sheryl, especially because there were kids involved. She also underwent breast cancer treatment. These factors led her to reevaluate her life and determined her to adopt a son. In 2010 she adopted a second child, also a boy, named Levi. Wyatt is now three years old, and finally has a brother. Sheryl tried to adopt a second child when Wyatt was 2 years old, but things did not turn out exactly how she planned. Now everything is at place, and the Grammy Award-winning artist and her sons are happy.
The singer's family just got bigger. Sheryl Crow apparently wrote on her website recently that she has adopted a new son named Levi James. This is what she wrote on the matter: Hey Everybody! I have some exciting news to share with you guys-Wyatt has a new little brother! Levi James was born April 30th. Just wanted you all to be the first to hear the good news!" Hopefully this is just an act of good will on behalf of Sheryl Crow because if she wants to make some competition for Brad Pitt and Angelina Jolie she's got a long way to go still.
Cycling great Lance Armstrong has opened up about his split from musician Sheryl Crow.
The Tour de France legend says he and the singer broke-up three years ago because of her biological clock.
Armstrong says in a new book that after the couple got engaged, in 2005, their relationship became "kind of a struggle".
"She wanted marriage, she wanted children; and not that I didn't want that, but I didn't want that at that time because I had just [come] out of a marriage, I'd just had kids," Armstrong tells author John Wilcockson in his biography, Lance.
Armstrong, 37, says he and Crow went to a relationship counsellor, but could not fix the situation.
"We were at different points in out lives. We were not compatible on that issue," Lance reveals.
"I felt like I wasn't ready. I would have been in the future, but not then."
Crow eventually adopted a baby boy in May 2007, who she named Wyatt Steven Crow.
Armstrong, already a father of three, is set to be a dad again as his girlfriend Anna Hansen is currently pregnant.
---